I write and publish in English
und schreibe und veröffentliche in Deutsch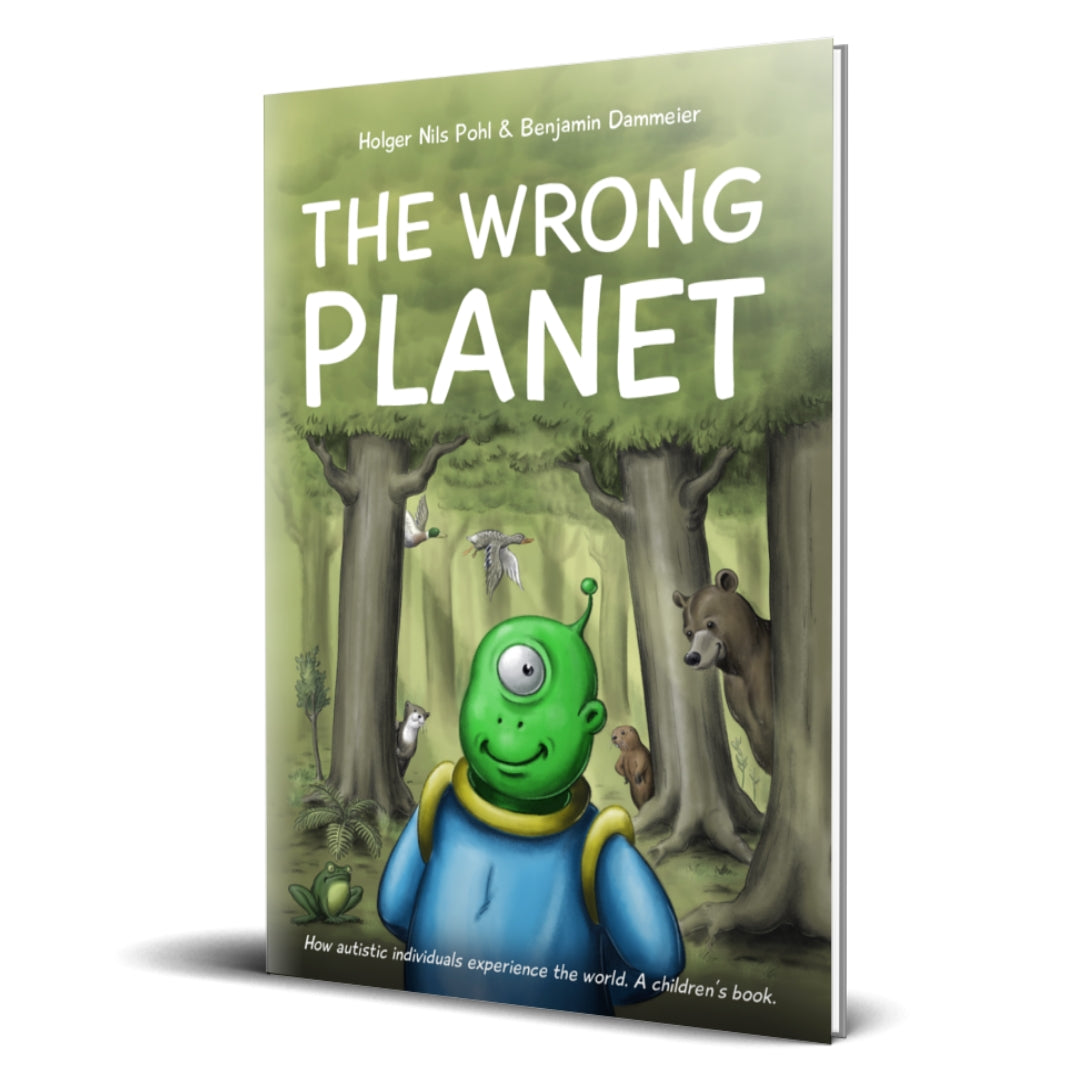 The Wrong Planet
A fully illustrated children's book about how autistic individuals experience the world.
With this book, I'm sharing the tale of an alien who feels like they've landed on the wrong planet—something that many autistic individuals can relate to in our society. Through playful storytelling and endearing characters, this book aims to shed light on some autistic traits that are often difficult to understand.
Our alien character makes an emergency landing on Earth—the "wrong planet"—and encounters ducks, a bear, a beaver, an otter, and a frog. Despite their best efforts to adapt and apply what they've learned, success eludes them. In the end, the alien meets a platypus, a creature that embodies elements of all the other animals, giving the alien a sense of hope.
Written and designed by Holger Nils Pohl
Illustrated by Benjamin Dammeier
Translated by Rachel Ward
Be the first to know when it's available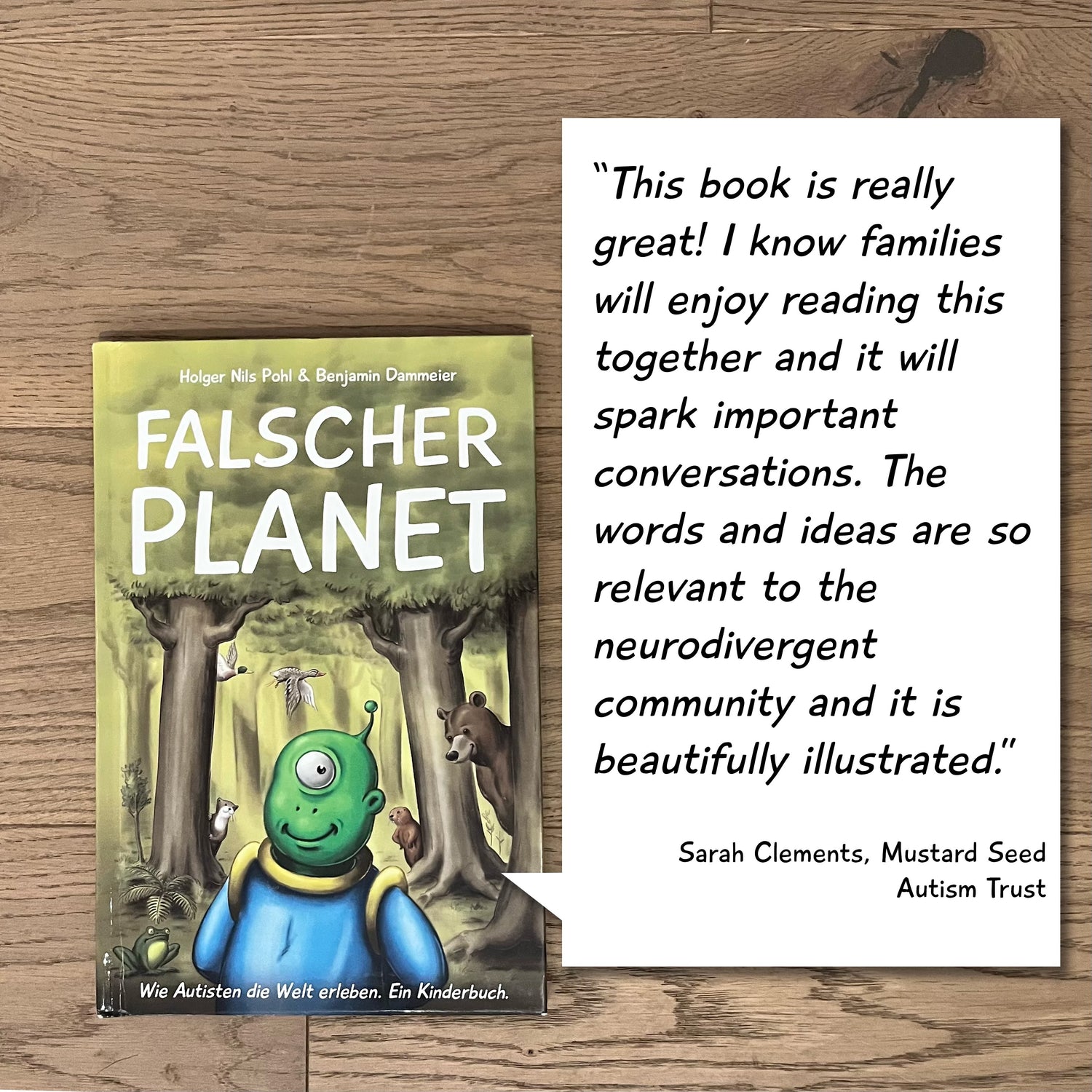 Sarah Clements
Sarah Clements, Mustard Seed Autism Trust
"This book is really great! I know families will enjoy reading this together and it will spark important conversations. The words and ideas are so relevant to the neurodivergent community and it is beautifully illustrated."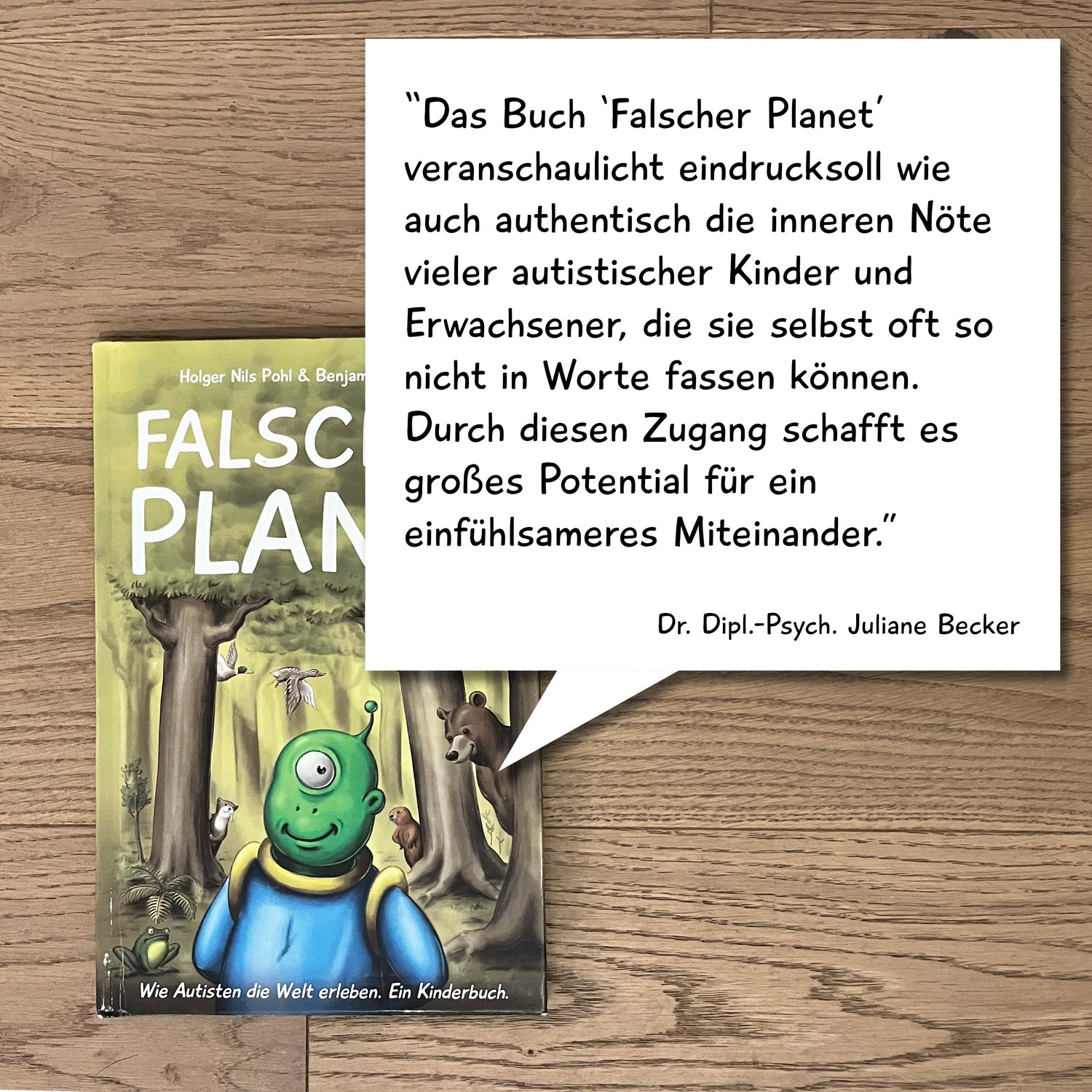 Dr. Dipl.-Psych. Juliane Becker
Dr. Dipl.-Psych. Juliane Becker
"The book "The Wrong Planet" vividly and authentically illustrates the inner struggles of many autistic children and adults, which they often cannot express in words themselves. Through this approach, it offers great potential for a more empathetic coexistence."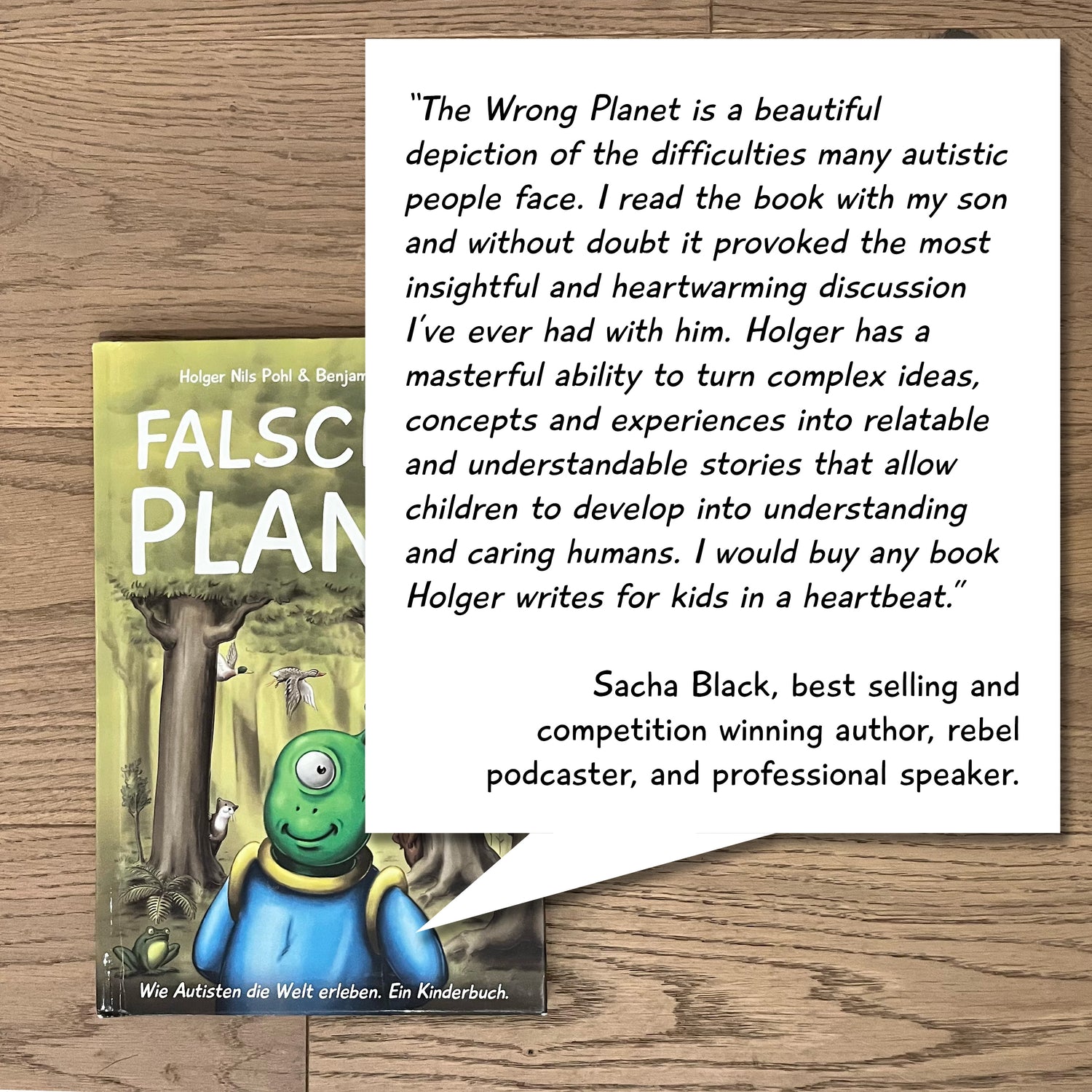 Sacha Black
Sacha Black, best selling and competition winning author, rebel podcaster, and professional speaker.
"The Wrong Planet is a beautiful depiction of the difficulties many autistic people face. I read the book with my son and without doubt it provoked the most insightful and heartwarming discussion I've ever had with him. Holger has a masterful ability to turn complex ideas, concepts and experiences into relatable and understandable stories that allow children to develop into understanding and caring humans. I would buy any book Holger writes for kids in a heartbeat."
More Reviews
Father to an autistic child

"Why do I cry now? Thank you for this book."

Elementary teacher

"We need to read this book with every new class! It will be mandatory. Please hurry with the publication. We needed this yesterday."

(My) Neurodivergent daughter

"I know it's not published...but can I take it to school anyway? We got our reading hour and I want to read The Wrong Planet. Please?"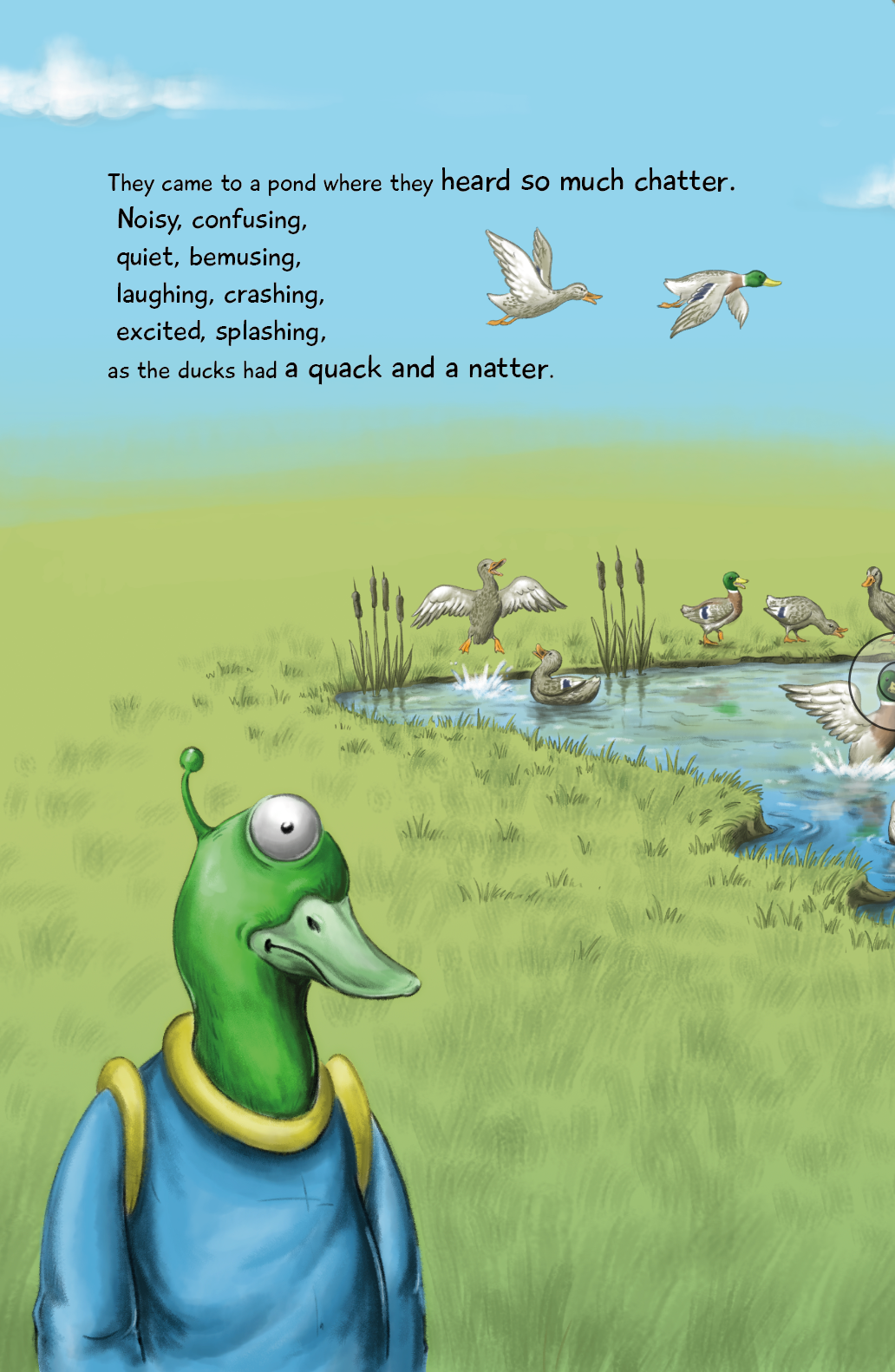 Why a children's book about autism
I spent many years living in ignorance.
Now I know that I am autistic, and that my children are too, I understand a lot more things. One thing I know in particular is that it is hard to explain life on the autism spectrum, either to adults or to children.

In this book, I tell the story of an alien who lands on the wrong planet. This is often how it feels to be autistic in our society. This story is a playful and hopefully sympathetic way of offering insights into things that can otherwise be hard to grasp.

I hope that this book can be both a fun story and a thought-provoking one, and even a way into learning more about autism and how it affects ourselves, our children or other people we may meet.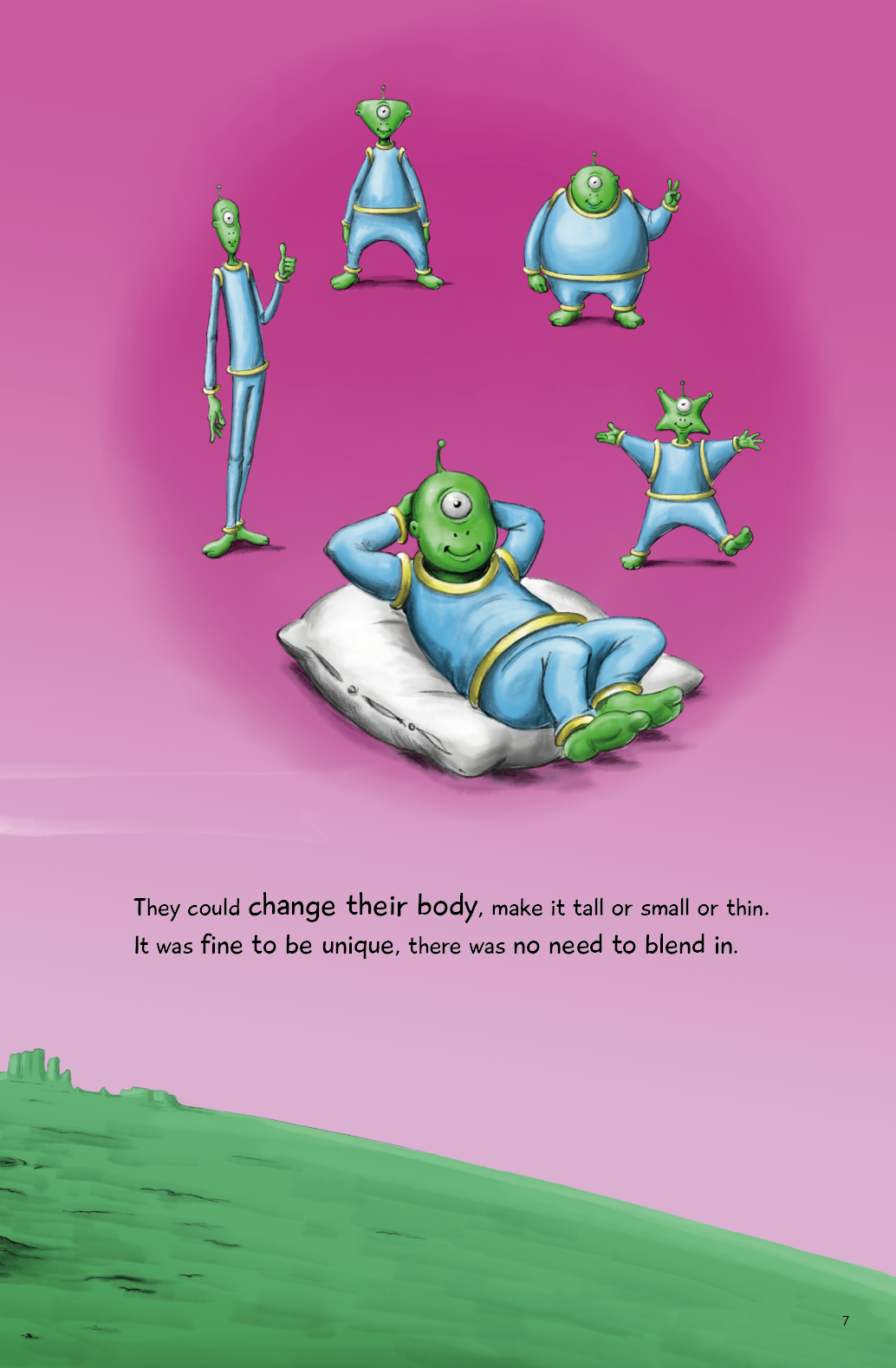 Who should read this book
Parents, Grandparents and Caretakers
Read the illustrated story together with your kids. It's a beautiful story written in rhyme and enjoyable for young and old. And if you want to take it further, you can reflect on it based on the second part of the book, which contains explanations for the situations described in the story.
Teachers, Therapists and Doctors
Read it with your students and clients to create awareness for autism and being different in our society. The story will increase understanding for autism for individuals wether they are on the spectrum or not.
Kids and Adults on the spectrum
If you feel different, this book shall give you hope, insights and aha-moments. It's a fantastical picture story that will not only be enjoyed kids. It may just help you see you are not alone. I've read the story to adults on the spectrum and had them in tears as they finally felt seen. Even though it's a rhyming kids story.
Be the first to know when it's available